Exxus Vape Go Bent Glass Mouthpiece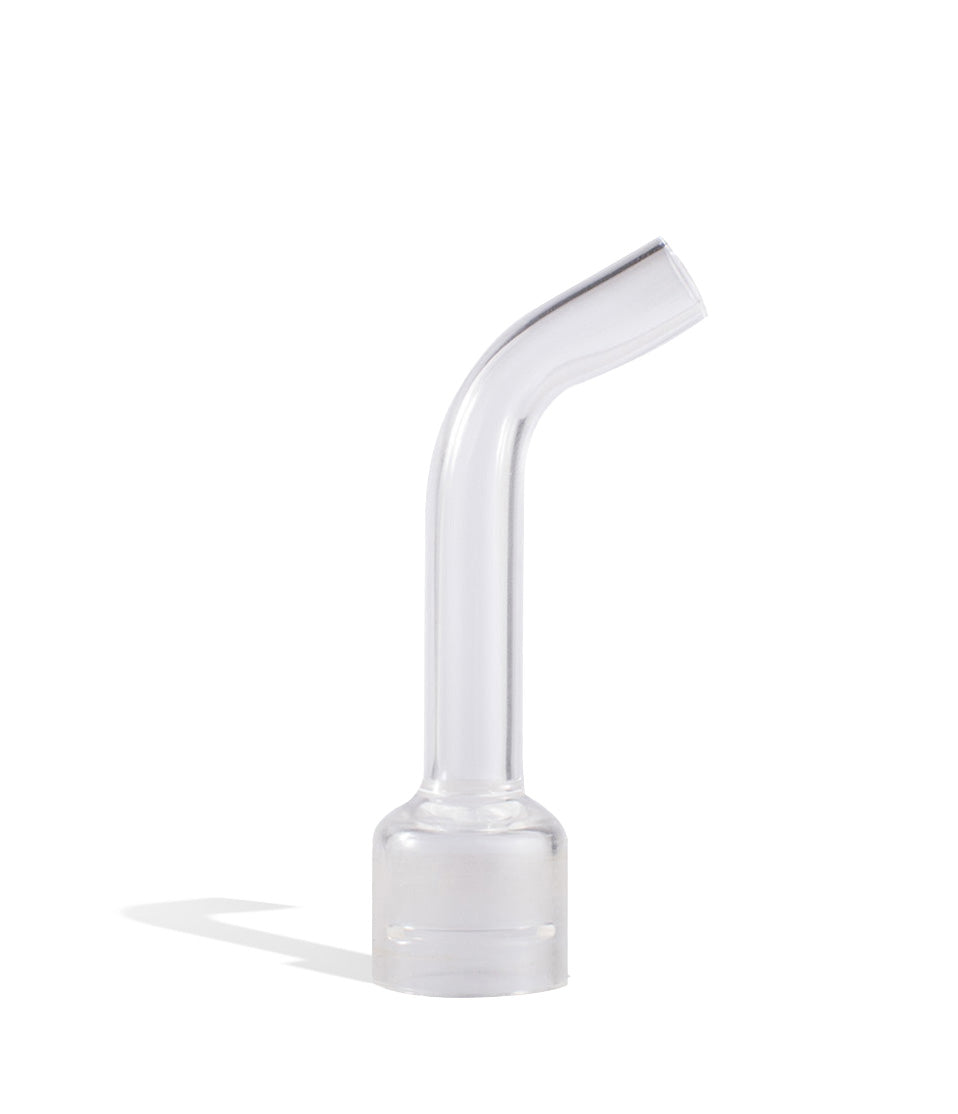 WARNING: This product can expose you to chemicals including nicotine, which is known to the State of California to cause cancer. For more information, go to www.P65Warnings.ca.gov
At Exxus Vape we take pride in producing affordable replacement parts like the Exxus GO Bent Glass Mouthpiece by Exxus Vape. This mouthpiece was designed specifically for our popular Exxus GO vaporizer and is made from durable quartz glass to provide a high measure of reliability. The quality of the glass also results in a smoother, more pleasant vape that is rich in flavor without an aftertaste.
Even the best of us have accidents from time to time, and if your mouthpiece has become cracked or broken we want to make getting a replacement easy and affordable. You'll find that this replacement mouthpiece is an OEM part, made in the same facilities and to the same high standards of quality as our original parts. We use quartz glass in the construction of this mouthpiece for a few important reasons. The material is naturally of a food grade and goes a long way toward minimizing impurities that can affect the taste of a vape. Additionally, quartz glass does a better job of keeping the mouthpiece cool and preventing it from becoming uncomfortable during the most intense vaping sessions.
The Exxus GO Bent Glass Mouthpiece by Exxus Vape is one of the most important components of these highly-rated Exxus Vape vaporizers. We know how important the mouthpiece is to the overall vaping experience, especially when it comes to vaping dry herbs and concentrates. That's why we subject all of our replacement parts and components to quality controls that are among the most demanding in the industry. Of course, our mission is to also keep the prices of our products reasonable because we don't believe that replacing a part should put a big dent in your wallet. With proper care and cleaning, this mouthpiece will last for a long time. That makes it even more economical for you.
Exxus Vape Vaporizer replacement parts for the Exxus GO also include the Exxus GO Hydro Adapter by Exxus Vape. We developed this accessory for those who like to use water filtration when vaping concentrates. This handy adapter is also made from quartz glass and we know you will be blown away by how it cools and smooths the vapor on every inhale. Items like this are what separate us from the competition. You see, many of our talented team members also vape. When we develop a new product we begin by asking ourselves what we'd value in a device or part, and we then incorporate the answer into our designs.
While we have a special affection for that segment of the vaping community that prefers vaping dry herbs, essential oils, and concentrates, Exxus Vape also produces top-shelf pen-style vaporizers for traditional e-liquids. These include the Exxus V2 Essential Oil Vaporizer. Our Exxus Vape batteries include the Exxus Twist 1100 mAh Battery which comes with a lifetime warranty and sports the best chemistry and architecture for vaping. Exxus Vape tanks such as the Exxus V2 Vaporizer Replacement Clearomizer also offer an affordable way to repair a critical component of your device.
We are a full-service manufacturer based in California, a hub of vaping culture. Every day we are blessed with the ability to interact with vapers just like you, and Exxus Vape prides itself on being a good citizen of the vaping community. We've established integrity by virtue of our customer satisfaction guarantee and our willingness to listen to feedback from vapers. The reward that we receive is knowing that, as a brand, we've committed ourselves to offering the very best devices and accessories in the industry, and our greatest source of pride are the vapers that have chosen Exxus Vape time and again for their needs.