Exxus Vape Snap Magnetic Ring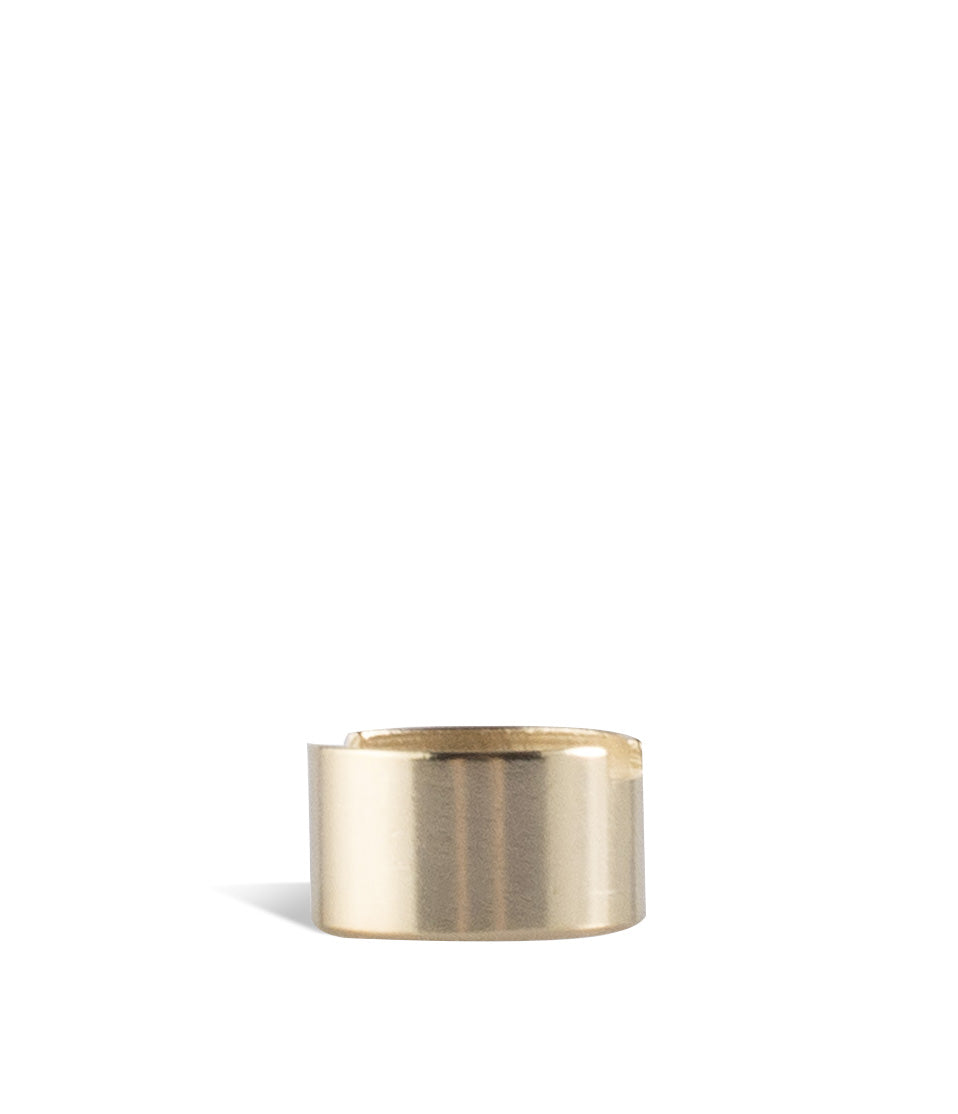 WARNING: This product can expose you to chemicals including nicotine, which is known to the State of California to cause cancer. For more information, go to www.P65Warnings.ca.gov
Our Exxus Snap Magnetic Ring by Exxus Vape is the part you need to keep your Snap vaporizer in good working order. This part provides the convenient magnetic attachment of the atomizer to the Snap. We designed it this way for convenience. Using a magnetic connection makes taking the rig apart so much easier. All of our Exxus Vape vaporizer replacement parts, including this magnetic ring, are manufactured in the same facilities as our original parts.
When we decided to introduce the Exxus Snap Cartridge Vaporizer by Exxus Vape, we new it had to be special. One of the things we were most proud of was using a magnetic ring to keep the atomizer attached to the device. This is a growing trend in the industry. A magnetic attachment is more convenient than traditional threading, and it makes taking the device apart for repairs and replacements much easier and less time-consuming.
The thing is, all Exxus Vape vaporizers depend on components that can suffer normal wear and tear over time. Our opinion is that you shouldn't have to spend a lot of money just to keep your vaporizer in working order. So, we've kept the price of the Exxus Snap Magnetic Ring by Exxus Vape affordable. The same can be said for Exxus Mini vaporizer replacement parts and Exxus GO vaporizer replacement parts.
With that being said, you'll probably find that our parts are very well made and last a long time when you care for them properly. We recommend a good maintenance routine that includes frequent checks of the components in your rig. Make it a habit and you'll be glad that you did. And remember, you can count on us to treat you right. If a device or part you receive is defective on arrival, we'll fix you up with a new one at no additional charge.
The Exxus Snap has become one of our most popular vaporizers. It has a compact profile that really suits today's vaper. More and more vapers are looking for a stealth device that they can travel with. The thing is, they don't want to sacrifice power in the process. The Snap has a 650 mAh battery that is adequate for several vaping sessions before needing a recharge. Just drop the rig in a pocket or bag and you're all set for a night out with friends.
Here at our headquarters in California, we employ a team of talented industry professionals that live the vaping lifestyle every day. They care about vaping culture, and this shows in how we treat our customers. From our Exxus Vape batteries and Exxus Vape tanks to devices like the Exxus GO and Exxus Mini, we demand perfection at every stage of the manufacturing process. Our goal is to make you a member of the Exxus Vape family and have you return again and again.
Many of the people who work for us also vape, so they get what vapers need and want in their devices. When you buy from us, you're getting more than just a replacement part for your rig. You're getting the integrity of the Exxus Vape name. You see, we won't put our name on it unless it's something we are willing to use ourselves.
While you are shopping Exxus Vape for the Exxus Snap Magnetic Ring by Exxus Vape, be sure to check out all of the items in our large inventory. We cater to those who prefer vaping dry herbs and essential oils. If you have a question or concern about this magnetic ring or any of the products we carry, please contact us so that one of our friendly customer service associates can assist you.