Exxus Vape Mini Hydro Adapter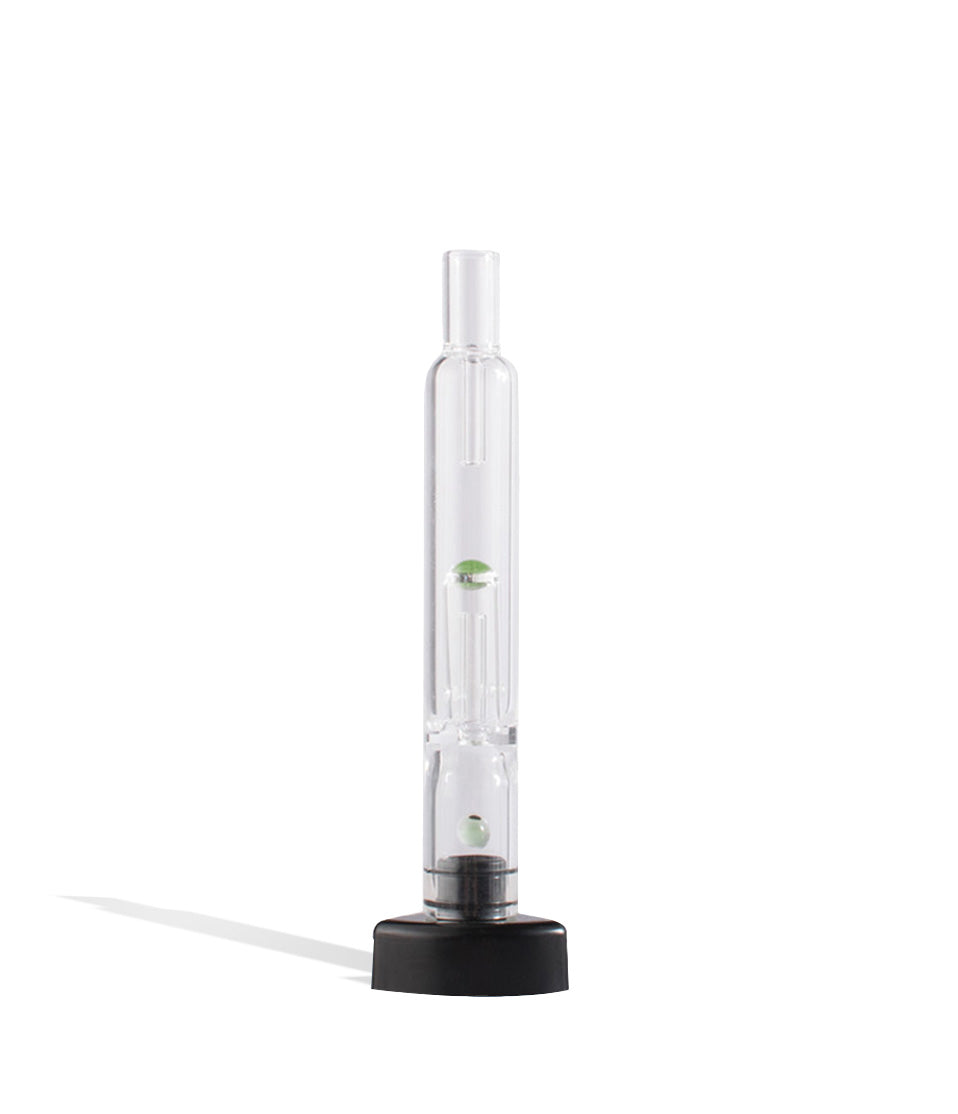 WARNING: This product can expose you to chemicals including nicotine, which is known to the State of California to cause cancer. For more information, go to www.P65Warnings.ca.gov
The Exxus Mini Hydro Adapter is a durable piece that's appropriate for people who use Exxus Mini devices. If you want to increase your Exxus Mini enjoyment, this optional OEM (Original Equipment Manufacturer) mouthpiece can help significantly. Hydro pipe adapters, in short, are devices that bring water pipes and vaporizers together. They provide vaping enthusiasts with numerous distinct benefits including both increased heat protection and efficient water filtration.
The Exxus Mini Hydro Adapter is an extra part that was created for use with our famed Exxus Mini. The Exxus Mini Vaporizer is a compact device that is available in both silver and black. It's a portable 4 inches tall. It's only an inch wide, too. Some of the standout elements that are associated with the Exxus Mini include air heating, micro USB (Universal Serial Bus) charging and speedy 30 second warmup times. This unit also boasts a streamlined, cool and chic aluminum gunmetal appearance that's hard to forget.
If your Exxus Mini's hydro adapter is defective and simply not doing its job anymore, our trusty hydro adapter can save the day. This H20 pipe adapter can offer a cooling filter. Your vapor can pass through this filter prior to the inhalation process. This adapter can give vapers additional throat moisture. If you want to ensure maximum comfort (and prevent unpleasant and persistent throat dryness), this adapter can come through for you 100 percent. Warm vapor inhalation can be smooth sailing for people who depend on the Exxus Mini Hydro Adapter. Vaping enthusiasts who are looking for high-quality water filtration adapters can count on this sturdy offering.
There are quite a few other noteworthy additional parts available for people who use the Exxus Mini Vaporizer. The Exxus Mini Glass Mouthpiece is one example. If you're searching for a good mouthpiece that can offer you the luxury of reliable heat defense, this piece may be optimal for your needs. A broken mouthpiece should never get you down. If you make a point to keep this piece on hand at all times, you'll never have to take a break from your regular vaporization enjoyment.
Another useful item that's available for the Exxus Mini Vaporizer is called the Exxus Mini Mouthpiece. This is a slightly more affordable spare mouthpiece option than the aforementioned glass offering. The Exxus Mini Mouthpiece offers similar benefits, too. If your Exxus Mini's original mouthpiece is old and defective, this item can replace it effortlessly. Switching it out is always a total piece of cake.
Exxus Vape is a vaporization product manufacturer that's located in Southern California. Our brand is behind the exciting Exxus Mini Vaporizer. It's also behind a variety of other modern and cutting-edge vaping devices that have loyal and devoted followings. We create portable vaporizers, e-liquid vaporizers, dry vaporizers, vape pens and much more. If you're shopping for a small portable vaporizer you can take anywhere you want, Exxus Vape definitely has you covered. Our company's options in skillets and batteries are abundant, too. We can even stun you with our vast and varied assortment of spare pieces. Our replacement parts are suitable for vape pens, portable units and beyond. If you want to learn more about extra hydro adapters and all of the sturdy accessories that go with them, contact our manufacturer as soon as you can. A+ customer service is always our number one objective. If you want to give your business to a vaporization company that treats its customers like gold, that's definitely us. Contact us now for more details. Our customer service policies are always top of the line.