Exxus Vape Go Hydro Adapter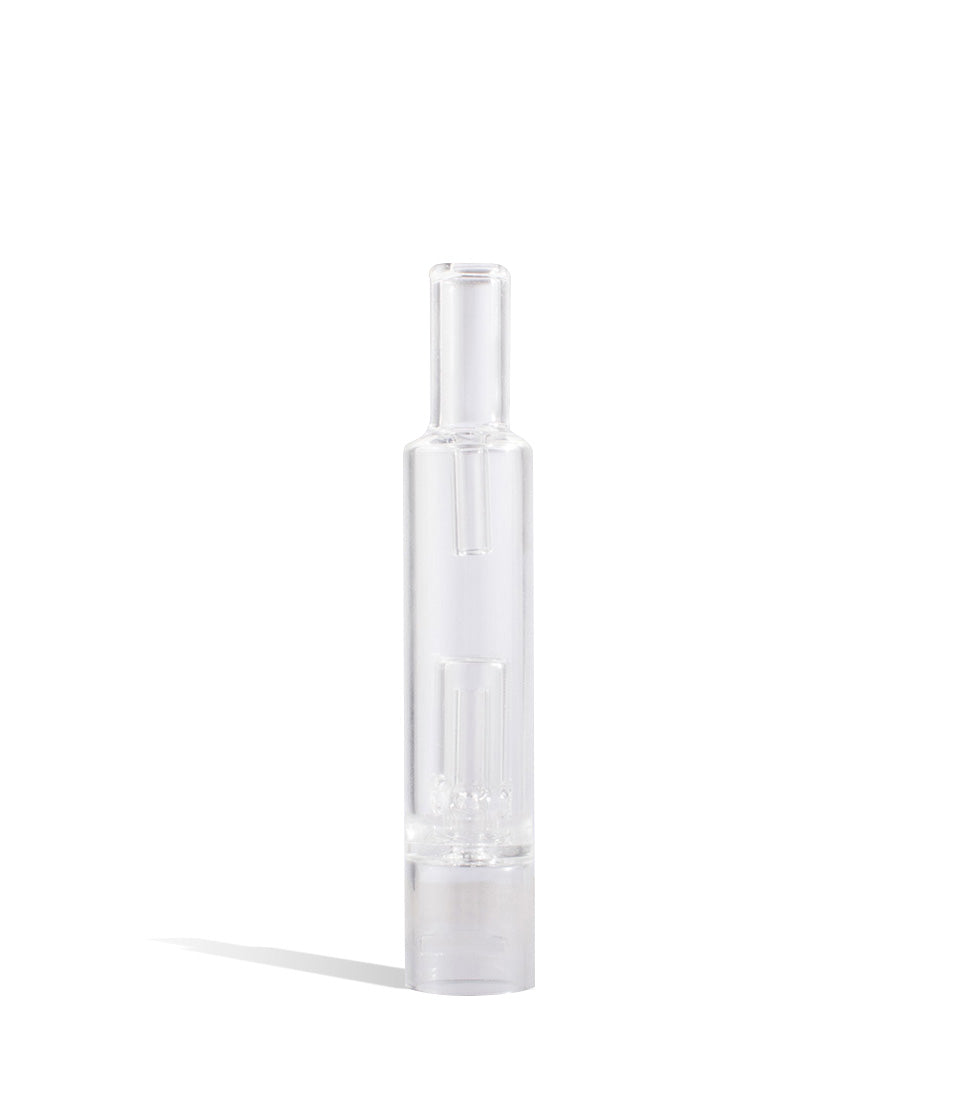 WARNING: This product can expose you to chemicals including nicotine, which is known to the State of California to cause cancer. For more information, go to www.P65Warnings.ca.gov
We are proud to offer the Exxus GO Hydro Adapter by Exxus Vape as the perfect accessory for your vaporizer. This adapter facilitates water filtration for the Exxus GO, resulting in a smoother and cooler vaping experience from your concentrates. Our adapter is fashioned from high-quality quartz glass and meets the high expectations that you have come to expect from our products. It is easy to install and easy to use.
When we developed the Exxus GO, creating a hydro adapter was always a part of the plan. We understand that many vapers of dry herbs and concentrates prefer the element of water filtration for its ability to reduce impurities and cool vapor. Our goal was to make using this part simple. It easily interchanges with the Exxus GO's standard bent glass mouthpiece and installs with a simple twist. We also wanted to keep the price affordable and within the range of everyone who wanted to try it.
Our preferred material is fine quartz glass. This glass is naturally food-safe and odor free, and it is exceptionally durable. With proper care and maintenance, your hydro adapter will last for a long time. We do want to remind you, however, that it is glass and should be treated accordingly. Quartz glass is also praised for its ability to disperse heat, so this adapter stays comfortable and cool even throughout the most intense vaping sessions. You'll be particularly impressed with the vapor volume it produces as well as the flavor it delivers. It won't take long for you to realize why the Exxus GO is getting high ratings and reviews across the board.
We also produce the Exxus GO Bent Glass Mouthpiece by Exxus Vape should you need to replace your existing one. Sometimes, accidents happen and glass breaks. Don't beat yourself up over it. These replacements are so affordable that you might want to keep an extra or two on hand. You should also know that the replacement parts we offer are produced in the same facilities and to the same high standards of quality as our originals, and we back them all with a customer satisfaction guarantee. If your part arrives damaged or broken, we'll be happy to replace it at no additional charge.
Our company also makes many devices and accessories for those who prefer to vape traditional e-liquids, and we manufacture replacement parts for those as well. Our Exxus Vape batteries and Exxus Vape tanks include the Exxus V2 Replacement Clearomizer and the Exxus Ego 900 mAh Battery. All Exxus Vape vaporizers, replacement parts, and accessories are given extensive inspections before we approve them for market, and we place a premium on safety. Our facilities and products are all compliant with the existing industry-standard certifications for safety.
From our headquarters in beautiful Southern California, the talented professionals on our team work hard to stay on the cutting-edge of vaporizer technology. Exxus Vape sits in a hub of vaping culture that gives us a unique perspective on what vapers want in their rigs. We listen to our customers' feedback and implement it into the creation of products that are innovative. A prime example is the Exxus Mini, the smallest dry herb vaporizer of its kind.
When you pick up an Exxus GO Hydro Adapter by Exxus Vape, you're getting more than just a handy accessory. You're also getting the integrity and reputation of our brand, and we take those things seriously. We want you to be an Exxus Vape customer for life, and everything we do is geared toward your personal satisfaction. Please contact us if you need assistance or have questions about this part or any of our other products.