Exxus Vape 510 USB Charger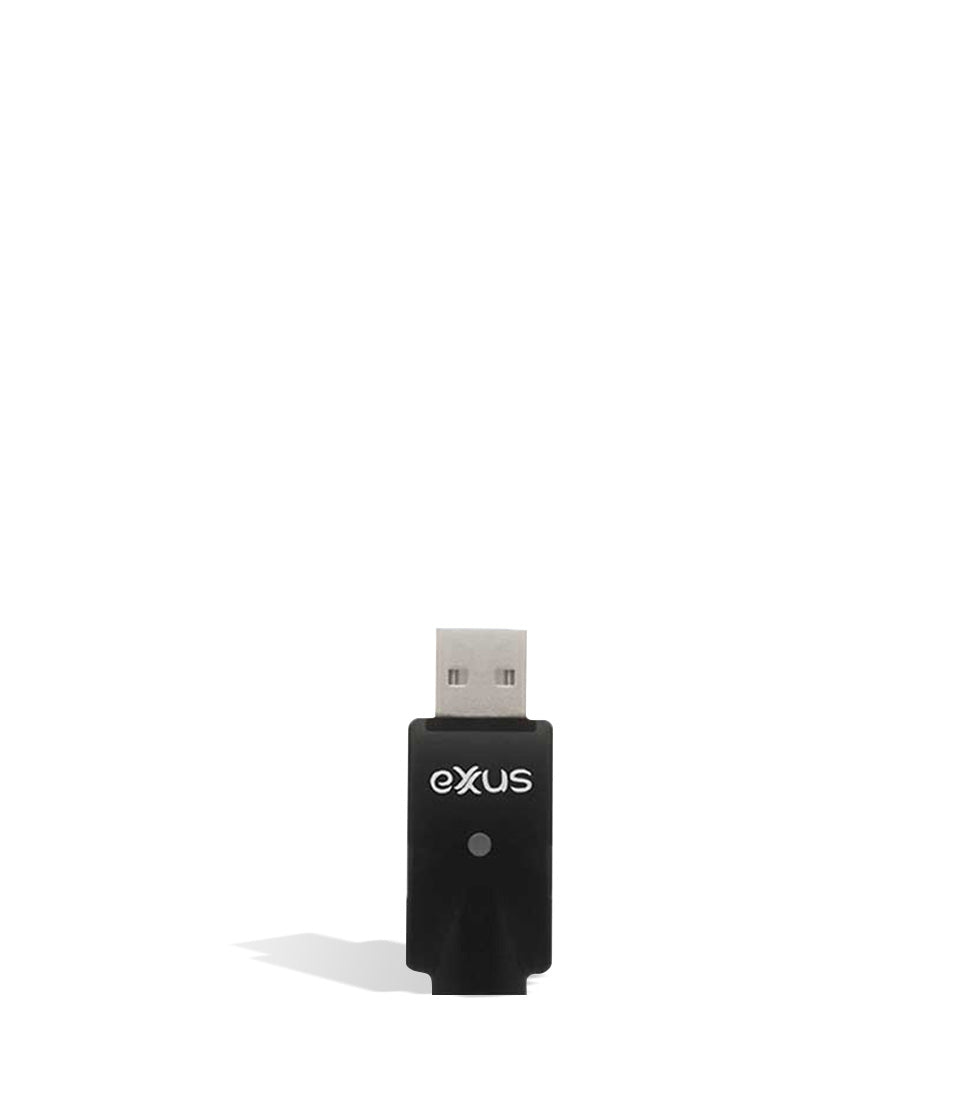 WARNING: This product can expose you to chemicals including nicotine, which is known to the State of California to cause cancer. For more information, go to www.P65Warnings.ca.gov
The 510 USB Charger by Exxus Vape is compactness and functionality in a single unit. Primarily intended as a spare or replacement part for a variety of our products, it is a welcome addition in any collection. The unit has a near universal industry standard of 510 threading. This means that the device can accommodate an expanse of products with 510 female counterparts on one side and the other end is plugged into a power source. It is efficient, discreet, and invaluable to have on hand.
When you invest in the 510 USB Charger, you are ensuring that you always have a device on hand that flawlessly recharges a number of our battery, pen-style units. The circular opening is 7mm in diameter. Batteries are then simply screwed into the 510 threaded component. The USB side is then plugged into any available USB port and the battery immediately undergoes the recharging process. Having spare or additional units on hand like this charger safeguards against a disruption in use due to a depleted battery. The charger can be stashed in variety of locations to make sure one is always within arm's reach. 
In order to maintain the integrity of the batteries that it is charging, a side light on the 510 USB Charger will indicate a constant green light to signal a fully charged unit to the user. If the LED light displays red, then the unit is not full and needs to remain on the threaded component. There is no guesswork in regards to the status of whatever device in currently in the charger. The inner threading of the charging side is made of a durable metal that can withstand use after use without suffering excessive corrosion.
The sort of battery that can be easily recharged by the 510 USB charger is the Exxus Twist 1100mAh Battery. No only is it available in a fun variety of colors, but it also serves as a variable voltage unit. This means that a dial located on the bottom of the device is simply twisted and therefore alters the output voltage to anywhere between 3.2V and 4.8V. This allows our customers to customize each session to their unique preferences. The single button system is easy to use and the 510 thread end ensures the battery is simply attached to a number of cartridges or tanks in addition to the USB charger. 
At Exxus Vape, our founders have a combined total of 25 years of experience. The knowledge curated in those 25 years in addition to a drive to produce highly sought after units is what pushed our company to become a paragon of excellence. Every device we release is meant to be used with either dry herbs, concentrates, or e-liquids. By targeting these products, we have allowed ourselves to design devices that are not only durable and easy to use, but also powerful.
While you consider the 510 USB Charger by Exxus Vape and what it may bring to your collection, feel free to browse through the rest of ExxusVape.com. We have a large selection of vaping products that give out customers comprehensive, satisfying sessions. If you have any questions, don't hesitate to contact our friendly customer service staff.