Exxus Vape Go Replacement Coil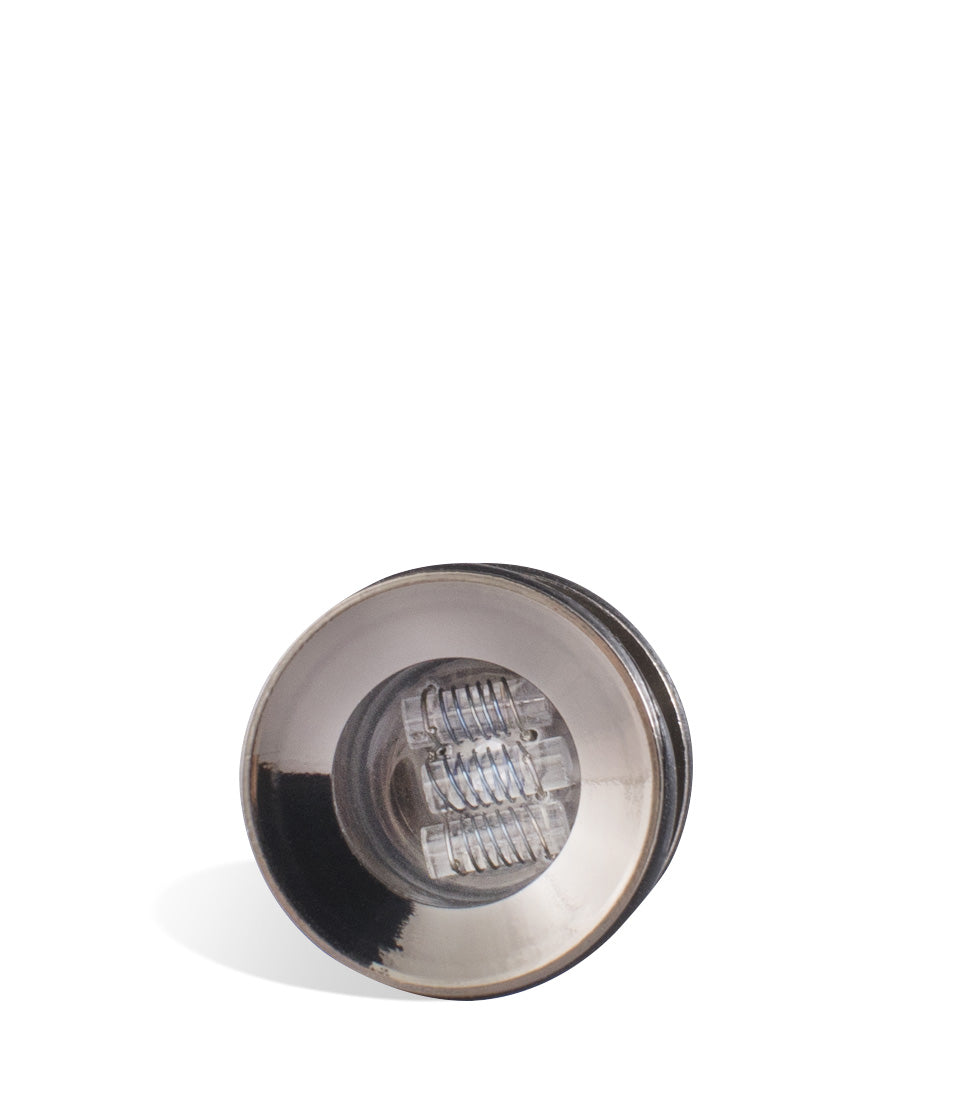 WARNING: This product can expose you to chemicals including nicotine, which is known to the State of California to cause cancer. For more information, go to www.P65Warnings.ca.gov
If you've noticed diminished vapor volume or reduced flavor from your concentrates, the Exxus GO Replacement Coil by Exxus Vape is likely the part you need to restore your Exxus GO to perfection. We engineered this coil from premium materials including fine quartz, and its tri-coil design is efficient while disbursing heat over a large surface area. The end result is a clean vape that boasts incredible vapor volume and flavor.
At Exxus Vape, we take a great measure of pride in the development of all our devices and parts. That pride is never more apparent than it is in these replacement coils. This XL Triple Quartz coil delivers big, robust hits that are simply unmatched by other vaporizers of this kind. This can be attributed to the tri-coil design which presents a precise amount of heat that will not burn your concentrates and render a bitter taste. Coils are crucial when vaping concentrates. Too much heat will burn the material and too little will fail to yield a satisfying amount of vapor. Our coils achieve the perfect balance of precision and performance.
An Exxus GO Replacement Coil by Exxus Vape is an OEM part that is produced in the same facilities as our original parts. We also insist on rigorous quality controls to maximize both performance and safety. Replacing this part is easy and takes just a few seconds. Once you remove the glass mouthpiece from the Exxus GO, the old coil is exposed for easy removal. Simply unscrew it, put the new coil in, and vape. We make an effort to make all of our devices and replacement parts user-friendly.
While we stand behind the quality of the Exxus GO and our other devices, we understand that some parts can become damaged due to normal wear and tear. That's why Exxus Vape Vaporizer replacement parts also include the Exxus Go Vacuum Base by Exxus Vape. This durable plastic base keeps your vaporizer in an upright position when not in use, and that can go a long way towards preventing accidental damage. It's also a tasteful and classy way to display your vaporizer. The Exxus GO Bent Glass Mouthpiece by Exxus Vape is also affordably priced should you accidentally crack or break your original. Finally, the Exxus GO Hydro Adapter by Exxus Vape is an accessory we designed for those who like the element of water filtration when vaping concentrates.
If you have tried Exxus Vape Vaporizers in the past, then you are already familiar with the integrity of our brand. From our Exxus Vape batteries and Exxus Vape tanks to products like the Exxus Mini, we regularly receive high ratings and reviews from the vaping community in all categories from reliability and functionality to precision and overall quality. A lot of that success can be chalked up to the fact that we employ some of the most talented professionals in the industry. They have many years of combined experience in the manufacture and design of vaping devices, and they are constantly evaluating ways that we can improve our products.
Here at our headquarters in Southern California, we take a lot of satisfaction in replacement parts like the Exxus GO Replacement Coil by Exxus Vape because we know that our entire focus is on customer service. If you should ever receive a defective device or replacement part, we will be most happy to replace it for you at no additional cost with no hassle or grief. We want the Exxus Vape logo to instantly identify our products as ones that are among the best our industry has to offer.