Exxus Vape Mini Glass Mouthpiece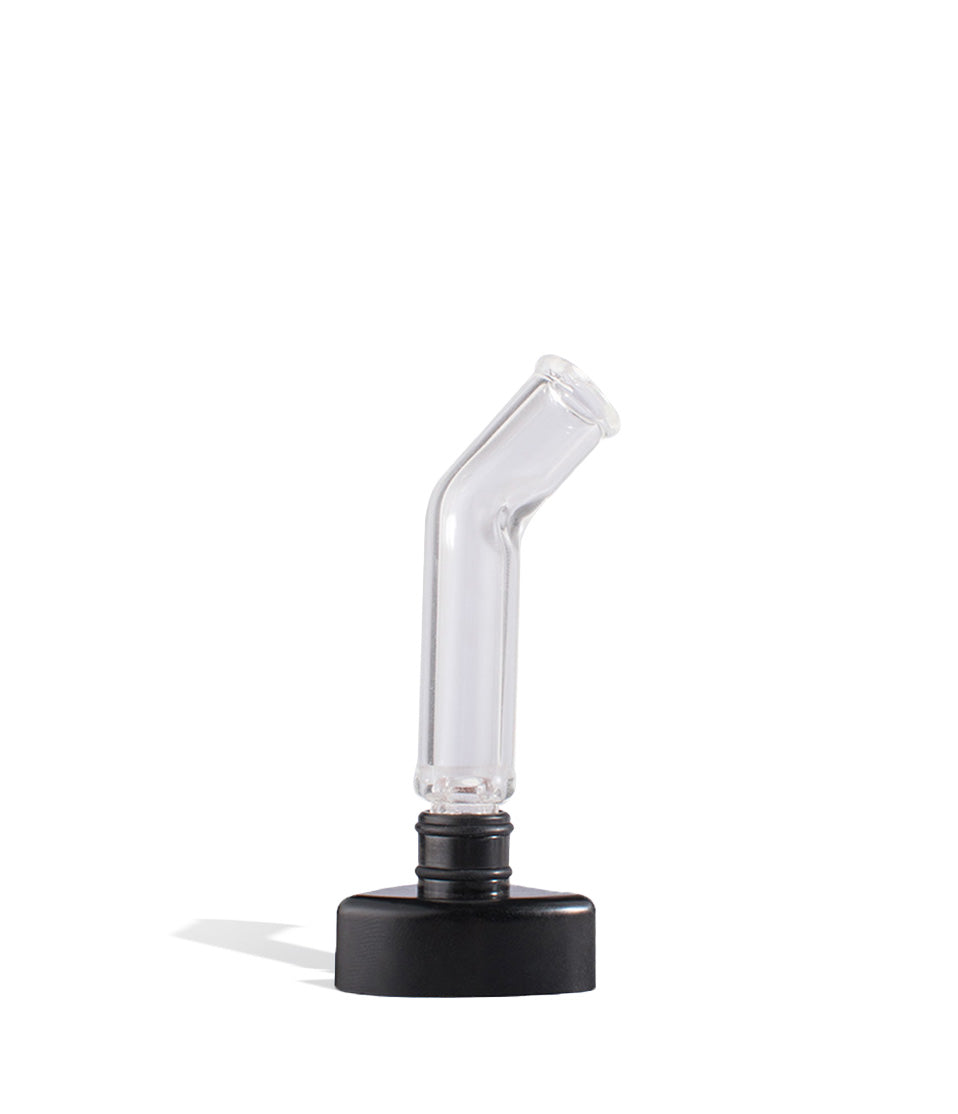 WARNING: This product can expose you to chemicals including nicotine, which is known to the State of California to cause cancer. For more information, go to www.P65Warnings.ca.gov
The Exxus Mini Glass Mouthpiece is an extra piece that was designed solely for use with the Exxus Mini Vaporizer by Exxus Vape. It's a transparent OEM (Original Equipment Manufacturer) mouthpiece that can improve users' vaping experiences in a couple of different and equally valuable ways. It can make vaporization sessions significantly more comfortable, easy and pleasant. It can offer the pure luxury of additional heat defense as well.
If you're a faithful Exxus Mini Vaporizer devotee, you're likely aware of its technologically advanced mouthpiece air path network. It offers heat reduction advantages that can make vaporization sessions easier for everyone. People who want to use compact vaporizers that reach maximum temperatures of 410 degrees can count on the Exxus Mini fully. This unit is equipped with an anodized heating chamber.
The Exxus Mini Vaporizer is an important element for anyone who likes vaporization sessions that are comfortable and efficient as can be. The Exxus Mini Glass Mouthpiece can be a helpful addition to this device. That's because it can defend delicate skin from the discomfort of heat. If you dislike nothing more than feeling heat make contact with your complexion, this mouthpiece can save you from a lot of unnecessary annoyance and frustration. Don't let excessive heat stop you from reveling in vaping sessions that are easy and soothing. Make sure you're equipped with this convenient glass mouthpiece.
This Exxus Mini Glass Mouthpiece is an OEM (Original Equipment Manufacturer) offering that also provides cleanliness advantages. If you're someone who shies away from using the same mouthpiece as other people, this spare can help you relax. Use of an individual mouthpiece can be great for social people who always stress the importance of cleanliness. 
Exxus Vape produces a strong selection of accessories that accommodate the Exxus Mini Vaporizer. The glass mouthpiece is far from an anomaly. The Exxus Mini Silicone Sleeve is another high-quality part that's available from our Southern California-based manufacturer. If you'd like to protect your unit from destruction and harm, this silicone sleeve is a product you need for your setup. A sturdy silicone sleeve can defend your device from scratches, chips and other unsightly markings. That's not where the convenience stops, either. The Exxus Mini Silicone Sleeve can also boost comfort for people who frequently carry their vaporizers around everywhere they go. If you're interested in dependable and affordable protection for your Exxus Mini Vaporizer, there's no arguing the strength of our first-rate silicone sleeve.
Exxus Vape also offers basic Exxus Mini Mouthpieces for users. These replacement mouthpieces are somewhat similar to the glass mouthpieces mentioned before. One key difference, however, is that they're not made out of glass. Vapers who are searching for economical, sturdy and efficient spare mouthpieces that can encourage fresh vaping sessions and optimal comfort can depend on these pieces just like they can their glass counterparts. It's no secret that Exxus Vape is a celebrated name in the vast vaping community. If you're busy shopping for top-notch spare products for your Exxus Mini Vaporizer, our company has exactly what you need at all times. We mean it when we say that, too. Our Exxus Mini Glass Mouthpieces are the dictionary definition of trusted and effective. Their heat defense properties are unmatched in the vaping world. Reach out to Exxus Vape as soon as possible for more information regarding our replacement components, batteries, vaporizers and skillets. We have a friendly, knowledgeable, patient and detail-oriented customer team. These professionals are always more than eager to help customers learn about our A+ offerings. We have a genuine zeal for vaporization here.